B33r Community – Meat & Bread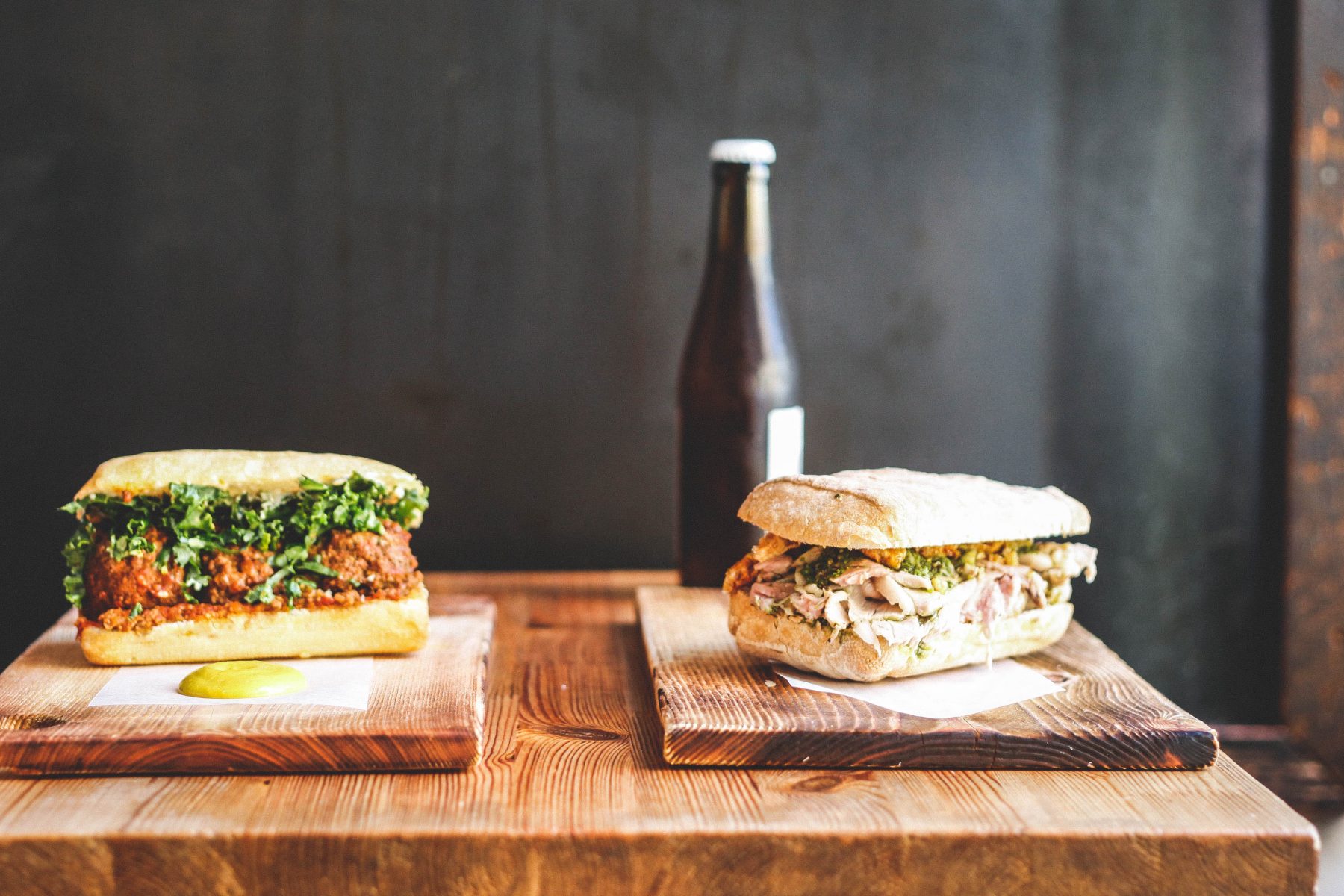 Opened in October 2010 and quickly becoming a local staple, Meat & Bread is as simple and tasty as it sounds. The lunch shop, which has Vancouver locations in Gastown and downtown, sources ethically raised meat from British Columbia that is then expertly and passionately prepared. The idea, inspired by a now-closed restaurant in Ireland called Gruel, was to open a small shop that served one kind of roasted meat sandwich carved right on the spot. From there, it was settled on Porchetta. "Porchetta is an Italian culinary tradition, consisting of savoury, fatty, and moist pork loin and belly," says manager Colleen McVeigh, who has been with the company for over four years. "The body of the pig is deboned, arranged carefully with layers of herbs, rolled, and slow roasted. We then thinly carve the roast and serve it on ciabatta with salsa verde and crackling." Aside from the beloved Porchetta, Meat & Bread also offers a Meatball sandwich, as well as a Daily Special based on what is fresh and inspiring to the kitchen.
Meat & Bread has been carrying 33 Acres since the spring of 2015, currently serving up Ocean that McVeigh says can stand up "like a champ" to both the Porchetta and Meatball options. "The light caramel and hop flavour would balance nicely with the spices in the beefy meatballs and tomato sauce," she adds. McVeigh has been a friend of ours since the beginning, stopping by the tasting room just days after we opened and cozying up with 33 Acres of Sunshine. From then on, she says, "I was hooked." The feeling is certainly mutual, and we couldn't be happier that Meat & Bread has since expanded to Victoria and Seattle. Sandwich by mouth-watering sandwich, the shop proves that lunch can be both quick and of quality.