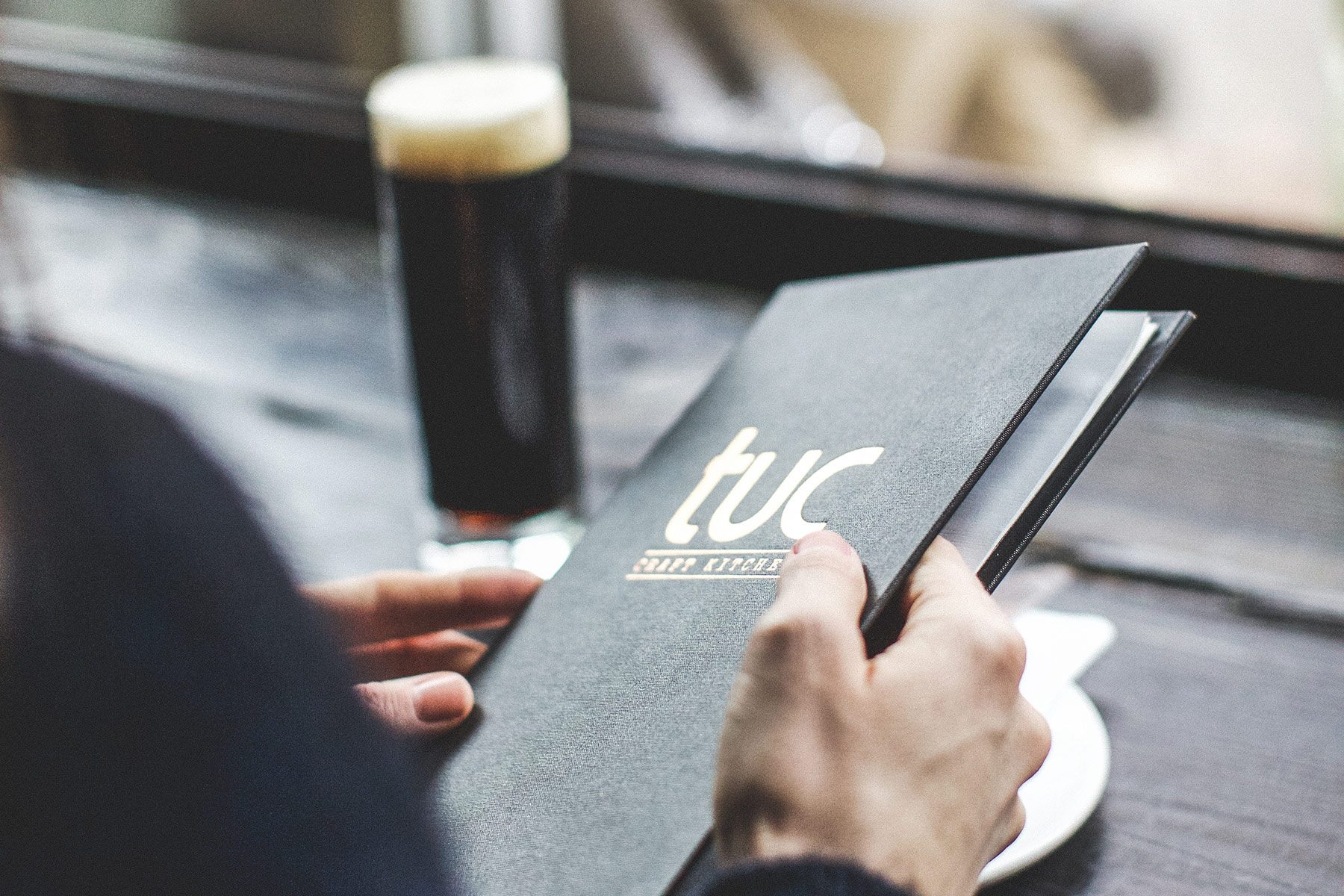 It takes a special kind of talent to make really high quality comfort food. The chef must be able to connect with the basics, but then tweak them into something elevated, inspired, and memorable. Thankfully for Vancouver, there's Roy Flemming of Gastown's Tuc Craft Kitchen.
Inhabiting a dark and inviting two-level space on West Cordova, Tuc has been around since April 2013 and is something of an unsung hero in the city. It modestly serves up some of the best comfort food around, taking cues from the seasons and our own West Coast. "We take common everyday food and drinks that people may be familiar with and do them uncommonly well," Flemming explains. "The goal is to give our guests an environment that feels cozy and non-pretentious."
Serving up brunch, lunch, and dinner, Tuc has a lot to offer, and it's all done with plenty of British Columbia ingredients, including fish from Haida Gwaii and meat from Abbotsford's Gelderman Farms. "I think we appeal to a wide cross section of the Vancouver 'food culture' because we deliver on all of our core principals at a reasonable cost to our guests," Flemming says. "We want our patrons to enjoy what the West Coast has to offer in terms of great ingredients, and be able to afford to return as many times as they can." And you will definitely want to return.
Flemming's dishes are flavourful, filling, and fun, with unforgettable plates such as pork belly crackling with kosher salt and star anise red wine reduction, pork croquettes with kimchi, and Beef Al Forno with black bean salsa verde, chili parmesan crisp, and cheese curds. The creative chef even formulated a dish that incorporates 33 Acres of Darkness: Pork & Beans is made up of roasted Gelderman Farms pork shank, cabbage braised with Darkness, and lemon garlic navy beans. The rich flavour of the dark beer mixes perfectly with the juicy pork and garlicky beans, and of course is best served with a fresh pint of Darkness.
The restaurant is designed to make guests as comfortable as they would if they were eating dinner at a friend's house—you know, if that friend just happened to be a fantastic chef who had a dreamy beer and wine cellar and an affinity for craft cocktails. We can always dream for pals like that, but really, we're just as happy pulling up a chair and tucking in at Tuc.