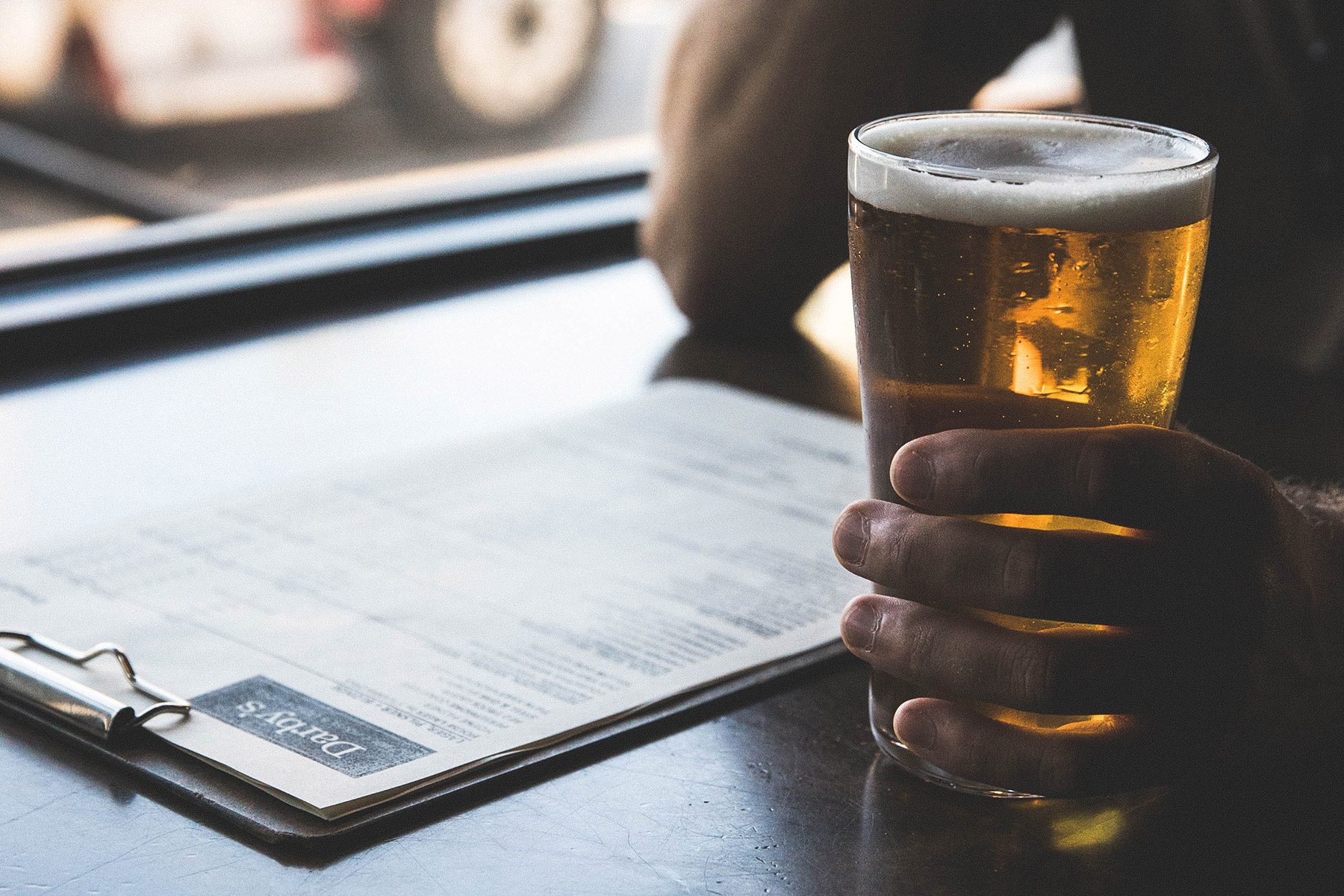 Anyone who spends the bittersweet months of summer in Vancouver will tell you a decent patio is a much sought-after necessity. A neighbourhood pub with a brag-worthy beer list that has been drawing crowds since the eighties: now that's a gem. Darby's has not only one of the most coveted outdoor watering holes in the city, it's one of the best places to sip one of Vancouver's many local brews.
"We have always provided an unpretentious, welcoming and comfortable atmosphere," says manager Brendan Bonfield. "People from all walks of life come together to enjoy the pub."
Offering up casual fare and an extensive list of local beers, Darbys' original location – on the corner of West 4th and MacDonald Streets in Kitsilano – has been a long-standing favourite for both regulars and craft beer aficionados alike. "As we continue to morph and grow with the community, we've come to mean something to so many different people," says Bonfield, who adds that the pub's wide-ranging demographic is reflective of this.
While their unassuming, unpretentious locale has remained the same over the years, a few things have been adapted to align with modern times, not to mention Vancouver's ever-growing beer industry, says Bonfield. Chef Simon Mcleod has swapped out the pre-frozen food typically found in pubs in favour of locally sourced ingredients and suppliers, preparing everything from scratch. As for the draft selection, the big guns of the beer world (i.e. Molson and Labatt) have since been axed to make room for smaller, strictly local breweries.
"The move away from macro to micro for both the food and drinks has helped continue to cement Darby's as a community hub," says Bonfield. Those who haven't experience the bliss of Darby's rooftop still have a few weeks of summer to squeeze in a pint (or three). And for the downtown crowd seeking the same abundance of local craft beer and friendly service, Darby's has also opened a second location on West Hastings.
To learn more about Darby's and their beer events, visit darbys.pub. 3ND