Standing at 6.4" tall, beard, hair down to his shoulders, and well dressed. If you didn't know any better you'd think Guy was intimidating. That is until you strike up a conversation. You would then come to learn he's soft spoken, intelligent, cool, and probably one of the kindest dudes you've ever met. He's got a certain something to his demeanor, something you can't quite put your finger on that leaves you curious. The same holds true with his photography work. Beyond good light and composition you find yourself looking at it his images for a while, trying to understand why and what it is about them you like. He's got a sick sense for seeking out quorky everyday moments and things that most people wouldn't think twice about snapping. Maybe that's it? Snapping away at things that most people wouldn't? Seems unlikely. Guy is also the brand director of a little (global) company called Viberg. On top of this he also shares a studio space named 'Upside Studios' with a few friends in the heart of Chinatown. Other than a work and photo space Upside Studios also hosts music events, wine nights, art shows, movies, and anything else arts & culture. Seems like a lot to take on. We're curious, so we dug a little deeper – check out the interview below and watch the video. 
33Acres: Guy, where you originally from?
Guy: I was born in Vancouver, but my family moved around a lot when I was growing up.  We spent time in Toronto, Costa Rica, France, and Los Angeles.  We eventually ended up back in Vancouver where i finished high school.  LA is the place i associate most with growing up in.
33Acres: Basketball seems to be a continuous theme in your photos. What's with that?
Guy: Moving around so much at a young age meant that i had to learn how to make friends quickly.  Sports were always the simplest way to do that for me.  I originally played soccer, but when my family moved to California that wasn't really an option anymore.  I remember recess on my first day of school and realizing there was no field, or grass at all.  I joined in with some kids playing basketball and that was pretty much it for me.  I was totally obsessed.  The sport, the culture, the clothing, the shoes.  It all had a huge influence on me.  I ended up playing really seriously throughout high school and a couple of years at University.  When i see a basketball hoop, especially in an unexpected environment, i still get this intense wave of nostalgia.  It felt like an important thing to document on a personal level so i've been doing that for about 6 years.
33Acres: Did you ever think to pursue that further? What happened?
Guy: I never really considered it beyond the university level.  I was interested in a lot of different things academically and used basketball as a tool to further those pursuits.  Late in my first year of University i suffered a season ending injury.  I came back and played a second year but my perspective had definitely shifted after the injury and i ended up walking away from the sport on a competitive level after that.
33Acres: Take us through a typical day for you. 
Guy: If it's a weekday i'm usually up at 6:30 or 7am.  I try to meditate every morning and eat something healthy.  It's important for me to have some personal time before my work day starts, so i'll usually read or run a few errands before heading to the Viberg office.  Most days i'm basically 9-5, but that gets broken up with shoots, meetings, travel, etc.  After work i usually head home and try to decompress a little bit.  Light some incense and put on a record or a podcast.  On an ideal evening i'd be playing basketball, eating with friends or watching a movie.  Weekends are pretty much dedicated to my personal photo work and the general operations and events at Upside.  I don't take a true day off very often, but my work is mostly enjoyable and dynamic so it doesn't usually feel like too much.  I try to be in bed by midnight and always read at least a few pages before passing out.
33Acres: Upside studios. Beautiful space. How'd that come together? What's it about?
Guy:  Three years ago my partner at the time was looking for a pottery studio.  I was wanting a dedicated space to work on photography and some other creative projects so we started to look together.  We mentioned the idea to some other friends and eventually there was a group of five of us involved.  I've lived in the Chinatown neighbourhood off and on for the last 12 years and had some connections to some of the business owners and landlords in the area.  There are a few incredible studio spaces still left here, but they rarely become available.  After six months of asking around we heard about a space becoming available in Fan Tan Alley and we jumped on it.  Right place, right time and a bit of persistence.
Upside is physically split into two sides.  One is a shared workspace utilized by a small group of artists and designers.  The other half is a venue where we host art shows, film screenings, workshops, etc.  It's also rented out for events and photoshoots regularly.  Running the studio has been an incredibly rewarding experience for us all and has really helped build a creative community in Victoria.
33Acres: Victoria is awesome, but quite small and seems almost limiting creatively/economically compared to big cities where everything is at your fingertips. Specifically speaking to photography even things like locations, photo labs, models, etc. Do you find this negatively affects you? As an artist, what keeps you there?
 Guy:  There are certainly limitations to living here, particularly from a career perspective.  The trade off though is a supportive, inclusive community and a very high quality of life.  I'm constantly inspired by the natural surroundings in Victoria as well as my peers.  I also appreciate that it exists a bit outside of most major industries.  I travel a lot to large city centres for work and it's always a relief to return home to Victoria.  Ideally you bring some of that big city energy back with you and channel it into something here.  The pace moves slower on the island which can be nice, but you sometimes need to find outside motivation.  Space and comfort are becoming more of a luxury and we have access to both here.  I can't picture leaving anytime soon.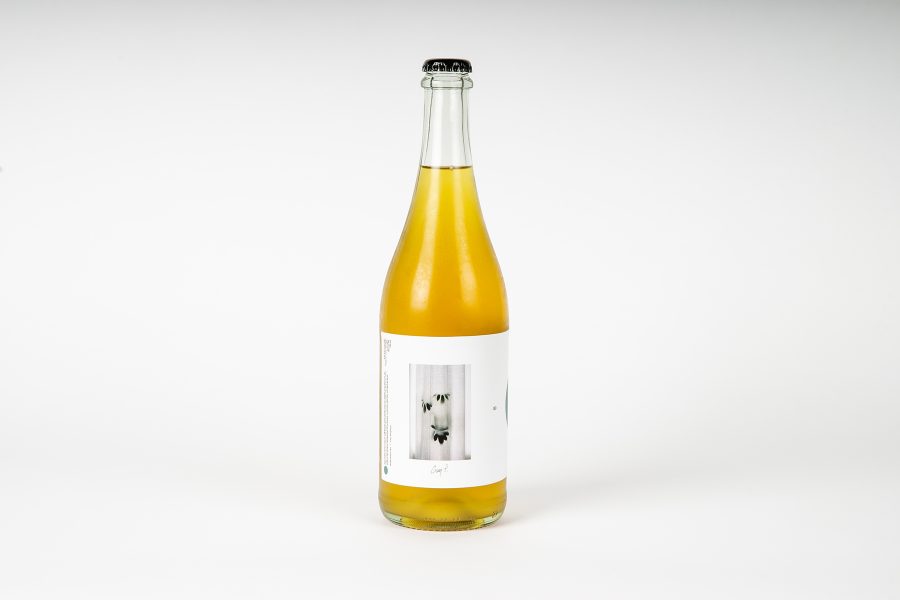 33Acres: If you could, or had to. Where else would you call home. 
Guy:  This changes often, but right now LA has been calling me.
33Acres: Having been to one of your wine nights, what's that about? Where'd you find such an interest in wine?
Guy: A couple friends and I started a series of wine and food events about two years ago.  We were getting together on our own to eat food and drink good wine and we wanted to open it up to other people and make it more of an inclusive thing.  We host them about once a month at different venues around the city.  It's all word of mouth but it draws a pretty diverse crowd.  It's nice to give people a space and a reason to come together.  Ultimately it's about that human connection and the wine and food should facilitate that, but stay in the background.
I got into wine, specifically small scale, low-intervention producers, a few years ago through a friend that was visiting from Montreal.  He exposed me to this whole world i wasn't really aware of and then from there i started seeking it out when i would travel to cities like Paris, New York, Tokyo, etc.  There is a really strong global community building around this stuff that is approachable and accessible.  The elitism and pretentiousness have been mostly stripped away.  It's become a big part of my life lately and i'm hoping to pursue it more in the future.
33Acres: Seeing as you travel quite a bit and are into the finer details in life the next couple questions relate to that. 
Favorite city to eat in. Favourite 1 thing to eat. : Tokyo.  Pasta (but not in Tokyo).
Favourite City to drink in. Favorite 1 drink. : Paris.  A glass of Savagnin from the Jura.
Favorite City/or spot for music. 1 current track on heavy rotation : New York.  Blaze – Klubtrance 
33Acres: Top of your list for places you haven't but would like to visit?
Guy: Hong Kong
33Acres: What's a publication and/or company you'd like to shoot for that you haven't yet.
Guy: Apartamento
33Acres: Any current projects you're working on that you can share?
Guy: Hate talking about things before they're complete, so no 🙂
33Acres: Where do you pull most inspiration from?
Guy: Cinema
33Acres: Dead or alive, an artist you'd like to hang out with and pick their brain?
Guy: Ingmar Bergman